Here's something that we are doing as a family this year to prepare for Christmas.We set out our stable and nativity set and each member of our family chose one figurine. The girls were able to choose two.
We then place  our selected piece(s) in our bedrooms and  each day move them closer to the stable to represent the journey made for the birth of Christ.
By Christmas Day, each figurine will arrive at the stable, with the exception, of course, of the Three Wise Men.  They'll arrive on the Epiphany, January 6.
This is a tradition my family did when I was a child and I look forward to sharing it with our little ones.
I'm sharing this idea over here: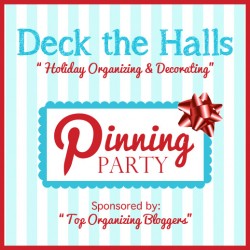 Come on over and take a look at all the holiday creativity being shared!